Luvozo's Fall Assessment is an automated device to detect fall hazards found in homes and senior living communities with the eye of a fall prevention expert. Behind our patent-pending technology is artificial intelligence (AI), derived from experts in the field of fall prevention. Simply walk the device through the home and receive personalized recommendations for improvements and resources available in your community.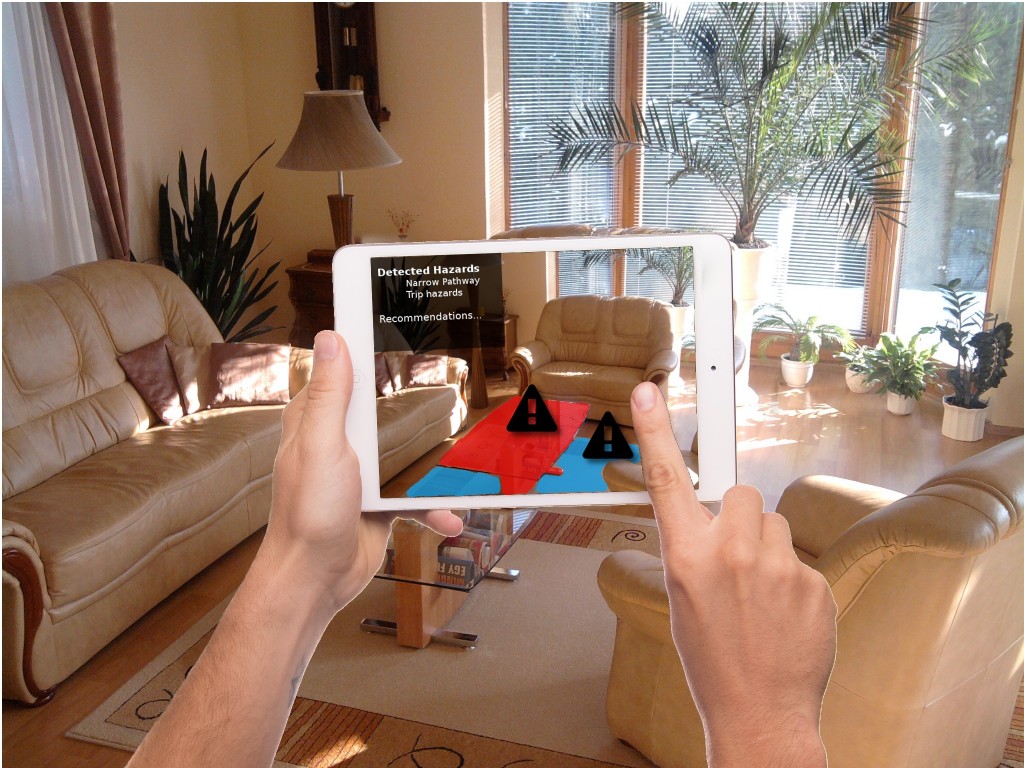 Fall Hazards
Environmental fall hazards consist of clutter, poorly marked floor transitions, spills, insufficient lighting, and inadequate handrails. Environmental hazards contributed to 31% of falls ​across various living spaces. When disaggregated by living space, 16% of falls in nursing homes and 41% in private homes are caused by environmental hazards
Fall Assessment Benefits
Luvozo's innovative system serves as an alternative to expert in-­home assessments by trained specialists. Our goal is to approach the 30% reduction in falls that occupational therapists (OTs) have achieved in several studies. With 1­-in-­3 falls in the 65+ age group, approximately 5 million environment-­related falls occur each year in the U.S. alone. Expecting a 30% reduction of falls means that 1.5 million people can avoid going through a traumatic and potentially life-­altering experience.
The Fall Assessment Mentor was developed in part through a grant from the National Science Foundation.
Hospitals
Reduced the fall risk for patients being released to their home
Family
Rest easy knowing your loved ones are in a safe environment
Care Staff & Therapists
Have your clients have assessed their home environments with proven technology. Allowing you to do more and avoid long trips.
Administrators / C-Suite
Reduce costs through reduced trips to assess living environments and make your staff more productive
Contact us today!
Fall Assessment Mentor (FAM) will deploy late 2016. Interested in having FAM make a difference for you, your family, or organization? Contact us today to stay connected with Luvozo and this revolutionary technology: